Juventus-Arsenal: 0-0
Mood:
crushed out
Topic: Champions League
Champions League - 05 Apr 2006 - 11:45 PM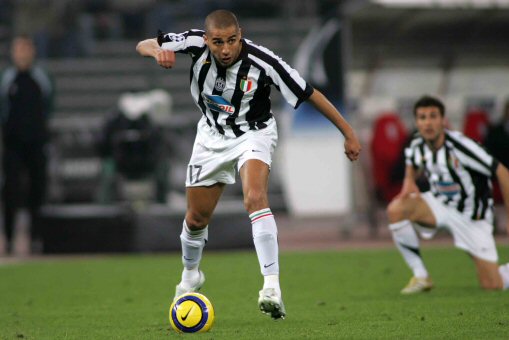 Almost 56,000 fans packed into the Stadio delle Alpi for Juve's quarter-final showdown with Arsenal. Although the bianconeri fought from the first to the last whistle, after ninety minutes the score remained goalless and Juventus' Champions League challenge ended in the quarter-finals.
With Juventus trailing 2-0 from the game in London, both teams knew that the first goal could prove decisive. Juventus were the first to strike, Zambrotta's long-range effort sailing just past the left-hand post after a quarter of an hour. This was followed by a similar effort from Chiellini which typified the bianconeri's determination to break the deadlock. Arsenal soon followed suit; a neat turn by Henry on the edge of the area opened up space for a shot but the Frenchman's effort was well saved by Buffon.
Capello had warned about the danger of the opposition on the counter-attack, and Arsenal went close several times through Eboue, although the bianconeri defence managed to prevent any real danger. When Mr.Fandel blew for the end of the first half the score remained 0-0, and the restart looked certain to bring more drama.
Five minutes into the second half it was the Gunners who had the first opportunity. Picking up the ball on the halfway line, Henry used his pace to dash past the Juve defence and into the box. Buffon reacted brilliantly however and dived at the Frenchman's feet to smother the ball.
Having been suspended for the first leg, Pavel Nedved was keen to make his presence felt and was the key danger-man for the bianconeri. His turn of pace and consistent crossing caused panic in the Arsenal box, and he was almost on the scoresheet after twenty-five minutes when his fierce shot from outside the area had to be beaten away by Lehmann. Yet again however the Czech midfielder let his passion run away with him and was sent off after with fifteen minutes to go after receiving his second yellow card.
With a numerical advantage Arsenal broke several times through Hleb and Ljunberg but both times the Juve defence did enough to prevent the north London club from scoring. The game ended 0-0 and Juventus exited the Champions League unable to reach the semi-finals.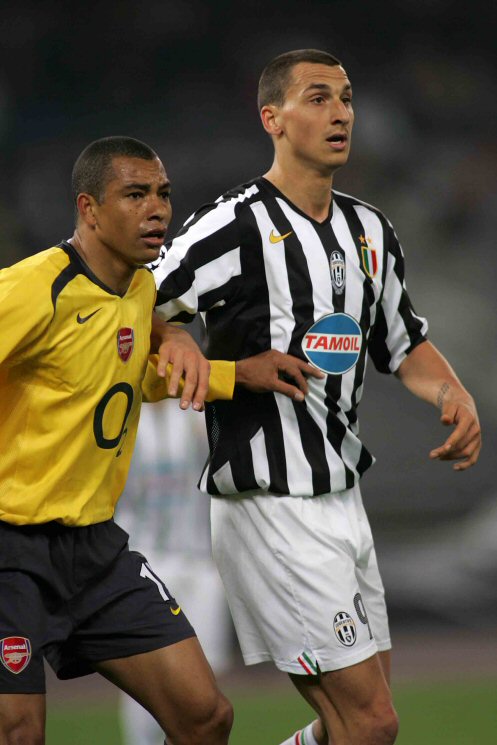 Posted by ildico1 at 2:43 PM MEST
Updated: Tuesday, 11 April 2006 2:50 PM MEST