Deschamps is the new coach
Mood:
happy
Topic: General
Didier Deschamps is the new coach of Juventus. The Frenchman today signed a contract that ties him to the club for the next two years. Deschamps' return is great news for the bianconeri, who witnessed the peak of his playing career during his five years with the club from 1994-1999. Didier played 178 times, scored four goals and won almost every conceivable trophy: 3 scudetti, a Champions League, an Intercontinental Cup, a European Supercup, a Coppa Italia and 2 Italian Supercups.
Deschamps has previously managed Monaco, from 2002 to september 2005, with whom he came second and third in the French league, and reached the final of the Champions League in 2004.
Didier will be ready to shine once again as he undertakes his next adventure, at the helm of the new Juventus.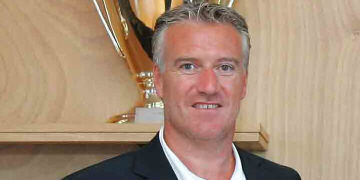 Deschamps speaks out
"I feel enormously happy right now. I'm really pleased to have come back here, to Turin, to coach a team like Juventus".
Having signed a two-year contract this afternoon, Didier Deschamps expressed his satisfaction at his new post, and wasted no time in giving the fans an insight into what he expects of his team: "I am part of Juventus's history as a player, and the fans remember me as I was on the field; perhaps I wasn't the most spectacular player, but I always gave the best that I could, right until the end. The team needs to have this same mentality: to always believe in themselves. To do this, we have to ensure that we have everyone's support."


Posted by ildico1 at 2:34 PM MEST